JCAII draws from a dedicated team of multi-disciplined engineers, control systems engineers and tradesmen. The team has extensive airport experience combined with an in-depth understanding of airside procedures and protocols.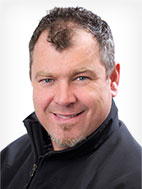 JEFF CAMPBELL / President
Jeff Campbell, President, in Mississauga, Ontario is responsible for the overall strategic direction of JCAII, including leading innovation initiatives and managing key client relationships. He has spent the past 15 years designing and implementing LED-based solutions for a wide range of industrial applications and more recently has focused on optimizing systems – hardware and software – to meet the climatic and operational demands of airport environments.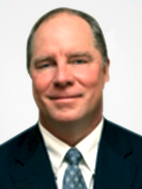 KELVIN WILLIAMSON / Vice President, Flight Operations
Mr. Williamson has spent the past 10 yrs. as President of LNT Solutions, bringing both runway and wing deicers to the market place in Canada and the United States. Kelvin began his aviation career working for a number of commercial airlines which lead him to becoming the Chief Pilot for Voyager Airlines. Mr. Williamson spent the next 10 years working for Transport Canada as a Boeing 737 Check Pilot & Air Carrier Inspector and was responsible for the initial Government approval of the Toronto Central Deicing Facility. With a return to line flying Mr. Williamson flew internationally as a Boeing 727 Captain for All Canada Express. Subsequently, Mr. Williamson accepted a position as General Manager – Toronto Central Deicing Facility. As an SAE member since 1993, Mr. Williamson is currently the Chair of the G12 SAE Deicing Facilities Committee.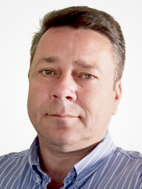 MIKE HUME / Vice President, Business Development
Mike has been in the airline industry for over 35 years and has held numerous management positions in customer service and operations in a multitude of departments and airports world-wide. He has spent the first 25 years working at Northwest Airlines in the capacity of Customer Service Manager, General Manager and Hub Control Manager and has also held positions as Director of Operations for Handlex across Canada. He later became General Manager at the Montreal Centralized De-icing Facility before moving to the UK to develop the de-icing operations for AeroMag 2000 at Heathrow. The success of his career is attributable to his ability to bring solutions to our colleagues that help to optimize their winter operations.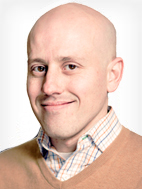 RICK CORBIT / Director, Technology
Rick Corbit, Manager of Software Development, has been a building and leading successful software development teams for over fifteen years. He is a hands-on leader with extensive software development experience, delivering software as a service (SaaS) in Telecommunications and Supply Chain Management businesses, since the early .COM boom of the 1990's. A strategic thinker who passionately executes plans through effective leadership and a broad knowledge of software development.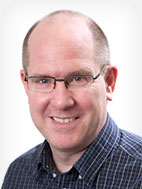 DAVID BAMBRICK / Lead Computer Interface Designer
David Bambrick is the Lead Computer Interface Designer for all of JCAII's electronic message board installations. David has been active in the controls and automation field for over 25 years with extensive experience in process controls and industrial communication networks. He holds a Professional Engineer designation from the Province of Ontario, having graduated from the University of Waterloo with a degree in Chemical Engineering.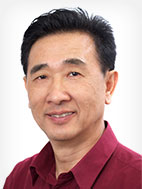 DINGNING (DON) DAI / Electrical Systems Engineer
Dingning (Don) Dai is JCAII's Electrical Systems Engineer and he has spent over 15 years focused on the design of LED sign systems. His work ranges from component/board level hardware, embedded system firmware and up-to-sign remote operating systems with graphic user interface. He holds a M.Sc. and B.Sc. in Electrical Engineering and has nearly 30 years of experience in the field of research, design and development of embedded systems.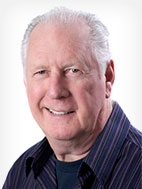 JOHN HOAR / Electrical Systems Engineer
John Hoar has had a lifetime of experience in automated electrical systems and construction and currently assists in designing JCAII's automated systems. He is the quintessential hands-on technician who reliably provides solutions.

FRED CLARKE / IT Specialist
Fred Clarke, M.Eng has almost 30 years of professional engineering experience in a variety of sectors. His roots in process systems and control engineering and progressive experience in the food and beverage, pharmaceutical, automotive, hydroelectric, pulp and paper, brewery, wind and solar energy sectors give Fred first-hand knowledge in hardware, software, integration, automation, production tracking, process and process simulation, resources and technology optimization. With JCAII, Fred developed highly reliable interfaces using OPC and SQL protocols for both the Toronto and Vancouver AIM system installations.